Living in Tokyo is difficult for some reasons, particularly renting an apartment is very hard work, in fact 10 million people live in Tokyo province, so the price of rent is very high, and it is very small. Today I want to share my experience to look for an apartment and I want you to be able to look for a comfortable apartment in Japan.
Choose very well the safe area, otherwise you will die
Japan is a very safe country, in reality there is no attacker who was on the street or terrorist, but the disasters are terrible, every September come some typhoons and cause floods, the biggest earthquake is the magnitude 9, when I was small I saw that 10,000 people died by a tunami for 10 minutes, also cause earthquakes by the activity of the terrestrial mantle, then clearly many mountains erupt including the mountain of Fuji. To end the normal summer is lethal, the grandparents die very easily because of the heat, so we say on the internet like this, "The earth wants to kill the grandparents to adjust the pyramid of the Japanese population.
Now the Japanese government says that there is a 70% chance of a historic earthquake occurring in Tokyo in 30 years. So you have to look really hard for your apartment if you want to live in Japan, and buying a house is like a form of suicide. That's why I have to be very careful when looking for an apartment.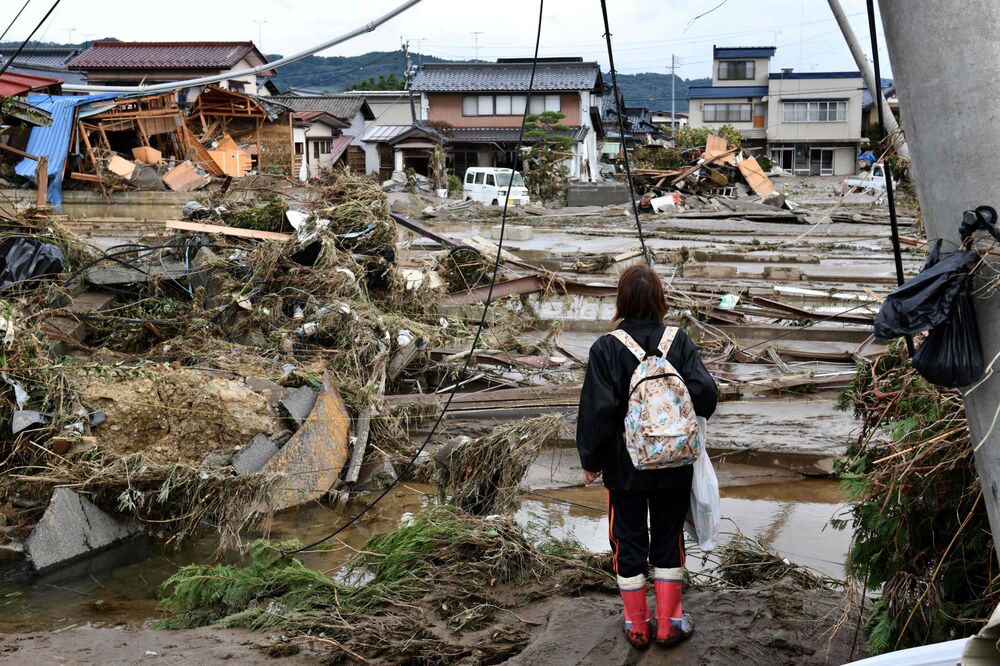 Is buying a house a good insurance? Check out.
Don't live on the east side of the Sumida River
In order to survive very well in Tokyo, knowing the safe zones is very important, so I want to give some advice, "Don't travel in this Sumida River area" because there are all dangers of natural disasters. Originally the east side of the Sumida River was a swamp for the poor Japanese to live in since Edo's time, in fact this situation does not improve at all and now it is also a poor and dangerous area.
To begin with, let's look at elriesgodelainundación。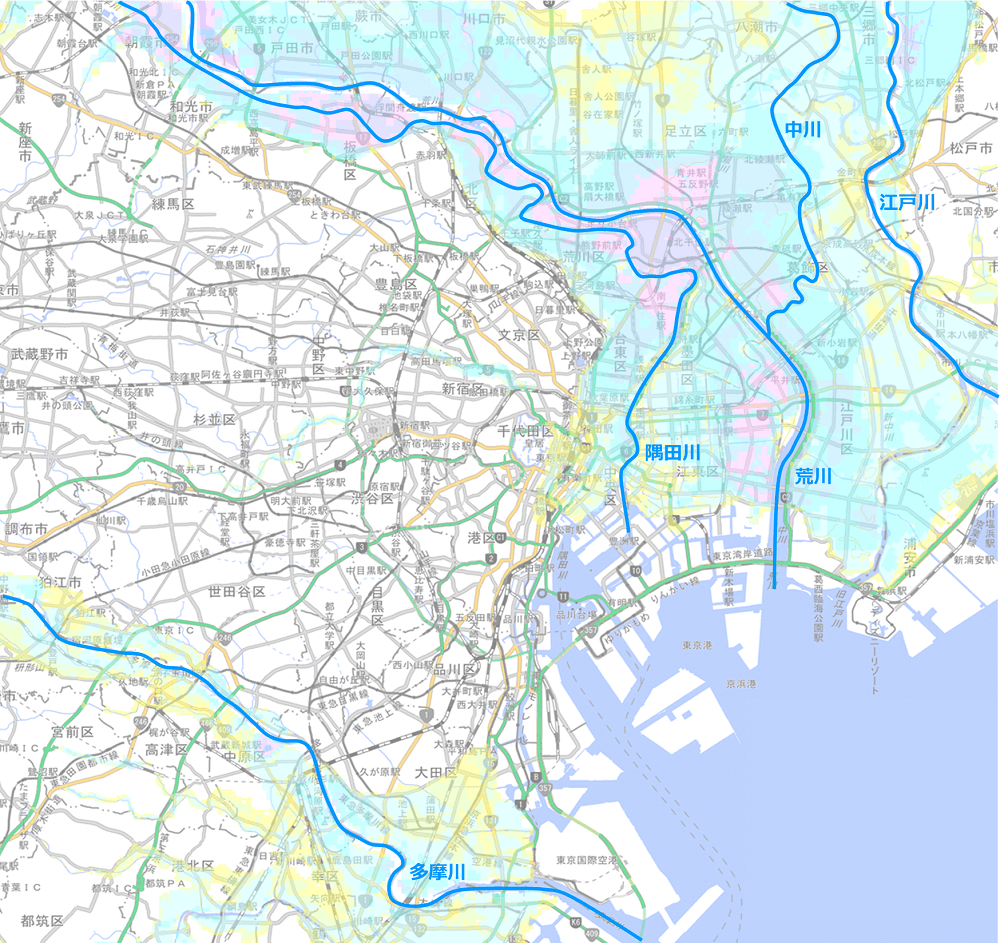 In Tokyo there are some big rivers, and near the rivers there is a risk of flooding, we are prepared by building the big ponds, but because of climate change the trend of rain is changing as Singapore, so every year they occur. In this time the dangerous places are the places of color. The blue zone is dangerous, the yellow one is more dangerous and the pink one is hyper dangerous. There are these places around the Sumida River (隅田川), you understand that I am not telling a lie.
Next we will know the risk of buildings collapsing due to the earthquake.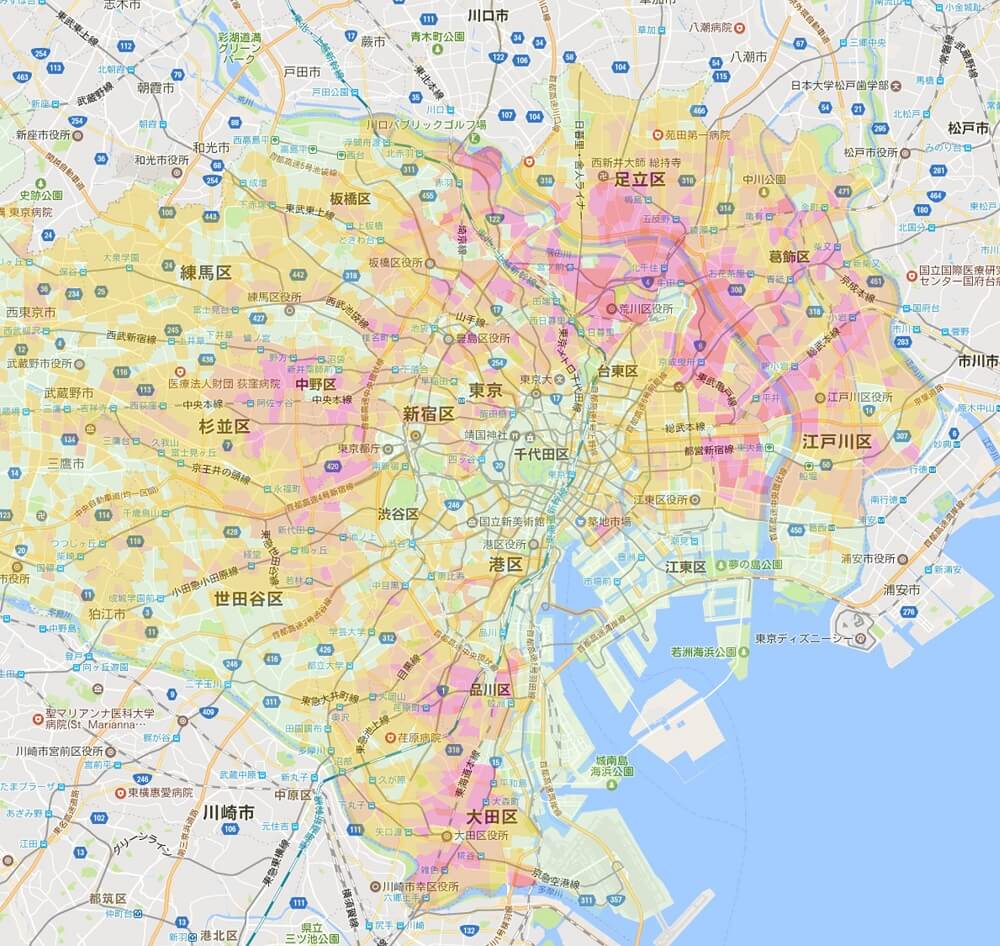 Ah…. Again near the river it's red, it means it's dangerous. By the way there are some places without color except for the center of Tokyo, that doesn't mean they are safe places, they are just not the cities of Tokyo province. That's why the Tokyo City Hall didn't paint it. Death is very equal to all the people who are in Tokio👿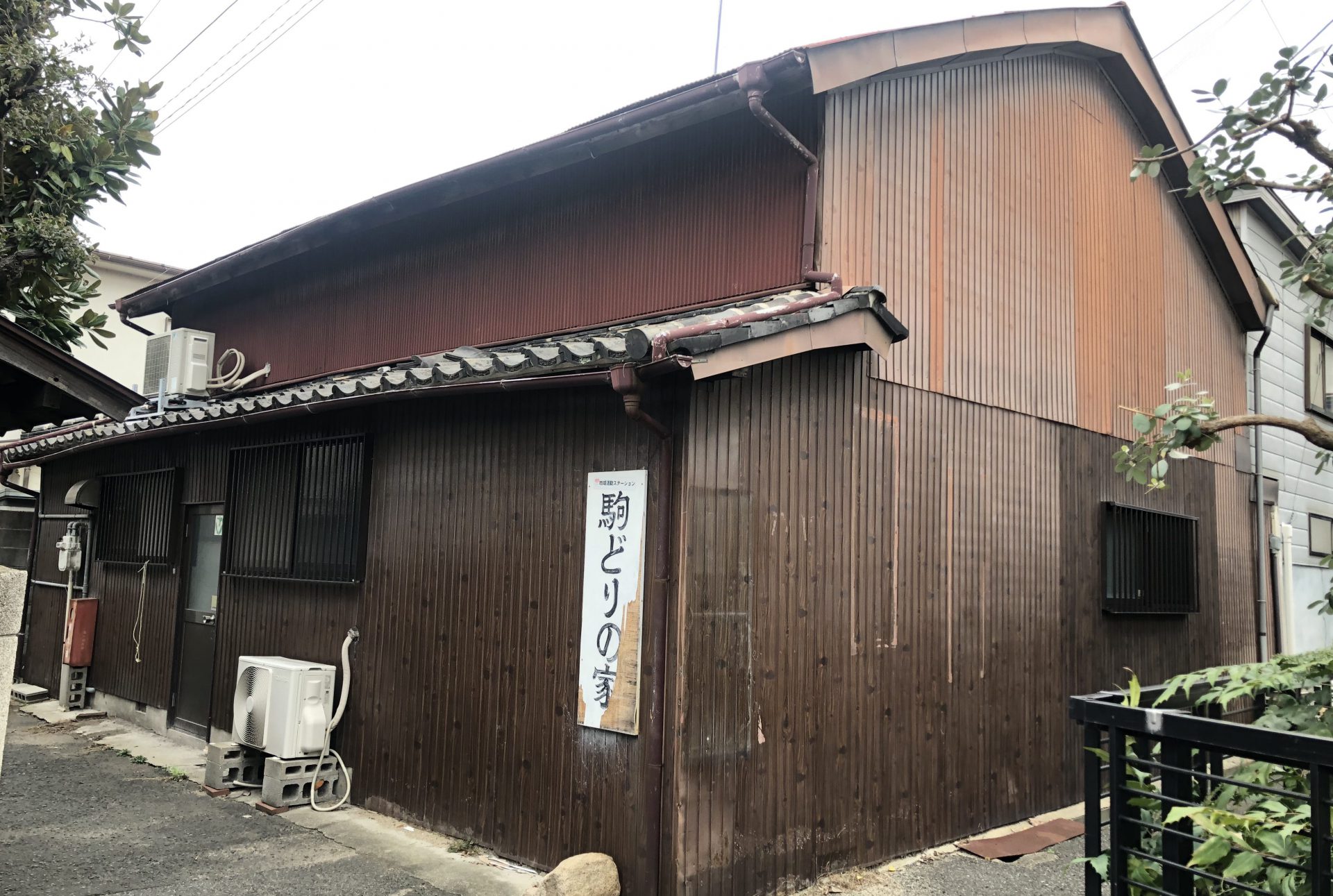 To finish we will see the risk of the fire, it is this way;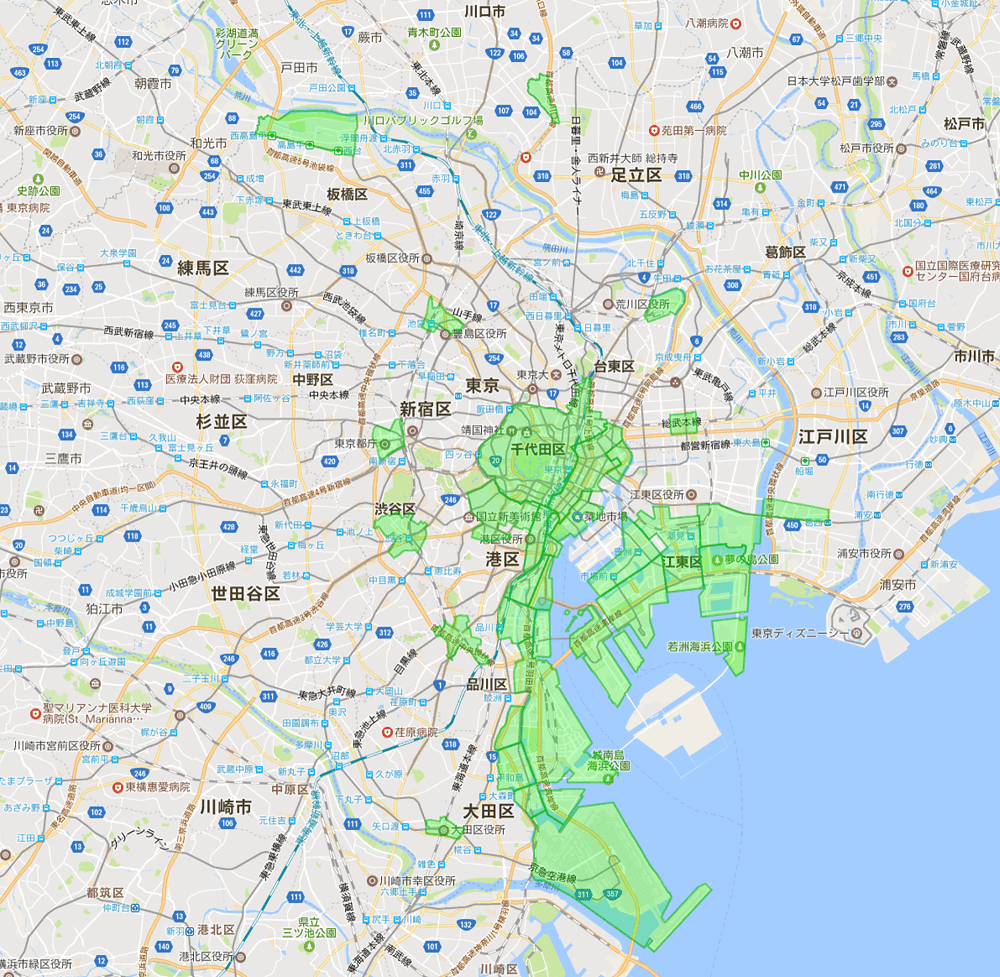 On this map the green places are the areas where they were designed not to burn too easily. So the east side of the river …. is also dangerous. If there will be a big earthquake in Tokyo, it will cause countless fires and the fires will gather like a stick of fire called "Igneous Storm". If we see it, we feel that it is a spear of God, I am very afraid.
It is an official video from the Tokyo City Hall about "if there is a big earthquake in Tokyo".
Now I explain the dangerousness of this area, but living in Japan means that you accept that risk. I feel that the government and tourism companies do not explain much about this reality to foreigners because then no one wants to live.
But I have to live in this city because it is my homeland, and if you want to live in Tokyo, I swear you should ask the real estate company very carefully about the risk of the earthquake. I say for a person that I suffered the earthquake of Fukushima in Tokyo, if you will suffer a big earthquake in Tokyo, you cannot survive because you do not know the way to run away. then you should live in the safe zone.
I saw this video on live.
Finally, I decided that I want to live in safe areas, since it is three o'clock; Minato, Chiyoda and Chuo. In the next article we will study the geopraphy of Tokyo and we will know how we can look for the apartments.
If you want to ask something, ask me in Comment.